| | | |
| --- | --- | --- |
| | Guide: How to obtain a permit to live in Portugal | |
To work, invest or simply to live, Portugal has become a destination of choice. Combined with the mild climate, it has pleasant cities, a modern network of infrastructures, a rich gastronomic offer, a great diversity of landscapes with special emphasis on the beaches and a very affordable cost of living comparing with other European countries.
In addition, Portugal is part of the European Union and also of the group of countries that share the single currency, the euro, which allows access not only to the country, but also to a much larger region and market.
But, then, how can a permit to live in the country be obtained? There are several alternatives and this guide indicates the steps to choose Portugal as destination country.
Step 1: Get a long-term visa
Normally, everything starts with a visa. In the case of people from outside the European Union, the reason for and length of the stay in Portugal are two key factors in determining the type of authorization required to obtain a long-term visa, that is, a visa that allows to stay in the country for more than 90 days.
In these cases, those who wish to extend their stay for more than three months must request one of two visas
Visas for temporary stay: these are visas for those who want to stay in Portugal for less than a year. They are the appropriate solution for those who are looking for a medical treatment, accompanying a family member or moving within the scope of a professional activity. It may also be the option for those who come to study temporarily to Portugal. There are nine types of temporary stay visas, each requiring a specific documentation.
Residence visas: these are visas for those who want to stay in the country for more than a year and that aim to establish residence in Portugal. In these cases are covered those who pursuit a professional activity, study or research, but also for the purpose of family reunification or people living on their own income, for example those who have already retired. Specific documents are also required for each case.
Did you know that: Visa applications can be made at the embassies or consulates of Portugal in their respective country.
Who does not need a long-term visa?
The citizens of countries that are part of the European Union, of the European Economic Area or from countries that have a free movement agreement with the European Union, do not need to apply for long-term visas. In these cases, it is sufficient to have a Schengen visa and to register with the Immigration and Borders Service.
Step 2: Residence permit
Having a residence visa, you can enter Portugal and then apply for a residence permit. The request must be made to the Immigration and Borders Service. In this case you must present, among other documents, a passport or other valid travel document, a valid residence visa, a proof of the means of subsistence or proof that you have accommodation.
As in residence visas, residence permits may take various forms depending on the purpose: professional, training or research reasons, or even family reunification.
Residence permits may be of:
Long term: in this case, it is necessary to prove legal and uninterrupted residence in the national territory during the five years immediately prior to the application, in addition to a series of other documents;
Permanent: in this case, in addition to holding a temporary residence permit for at least five years, the rules require proof of knowledge of basic Portuguese, in addition to not having been convicted of an offense punishable in Portugal with penalty involving deprivation of liberty or to the payment of penalties.
Did you know that: The application process for visas and residence permits can take a few weeks, but Portugal has taken steps to streamline these processes, being relatively fast and efficient.
Step 3: Residence permit for investment activities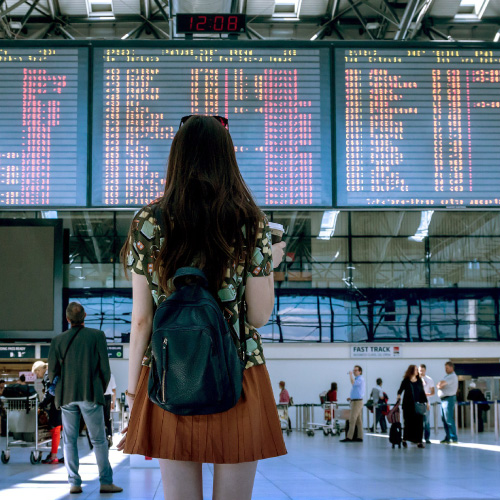 There is the possibility of obtaining a residence permit in Portugal without needing a residence visa to enter the country. This is the so-called Temporary Residence Permit for Investment Activities, or ARI. Better known as the Golden Visa, this authorization can only be granted to foreign citizens coming from countries outside the European Union or the European Economic Area. This regimen has existed since October 2012 and requires these citizens to fulfill some investment requirements in national territory:
Capital transfer with a value equal to or above 1 million Euros;
The creation of, at least, 10 job positions;
Purchase of real estate property with a value equal to or above 500 thousand Euros;
Purchase of real estate with at least 30 years of construction or located in an urban rehabilitation area and carry out rehabilitation works in an amount equal to or above 350 thousand Euros;
Capital transfer with a value equal to or above 350 thousand Euros for investment in a set of assets.
Did you know that: Citizens who qualify for a residence permit for investment activities must work and reside in Portugal and must remain in the country for at least seven days in the first year and 14 days in the following years.
What are the benefits?
Not needing a residence visa;
Being able to move within the Schengen area without needing a visa;
Benefit from a family reunification;
Apply for a permanent residence permit under the Foreigners Law;
Apply for Portuguese citizenship if the requirements of the Citizenship Law are met.
Step 4: Citizenship and passport application
Foreigners living in Portugal can obtain a Portuguese passport, but for this they must acquire Portuguese citizenship. The law allows for a number of possibilities, including foreigners who have resided in the national territory for at least six years, who are sufficiently knowledgeable in the Portuguese language and have not been convicted, with a final and unappealable judgment, for the practice of an offense punishable in Portugal with penalty involving deprivation of liberty of a maximum of three years or more.
Did you know that: Acquiring Portuguese citizenship does not mean, in some cases, no longer having the citizenship of origin. The Portuguese law admits double citizenship and multi-citizenship and so that a foreigner can enjoy this right, they only need to make sure that the authorities of their country allow it. For example, US or Canadian citizens are allowed dual citizenship.
Obtain a fully valid residency permit in Portugal with GPW. Contact us!