International schools in Portugal are
striving to respond to the growing demand
Those who make the decision to live in another country have to consider several factors, but those who have children worry even more. Where will they study? The quality of the school, the facilities, the teachers, the curriculum, etc. With curriculum programs increasingly recognized for their merit abroad, international schools in Portugal are striving to respond to the growing demand that has occurred in recent years.
There are over 16,000 students enrolled in a universe of 35 international schools all over the country according to figures from the newspaper Expresso.
The number of students in international schools:
9,540 in Lisbon
3,280 in Oporto
1,750 in Algarve
1,480 in Setubal
186 in Funchal
175 in Marinha Grande
If your decision is made and you want to enrol your child in one of these schools, it is best to take note of the items that we collect about the education system and about the main international establishments that you can find in Portugal.
What you need to know about Portuguese Education System
The education system in Portugal is divided into three main phases: preschool (until reaching 5 years old), basic education (from 6 to 14 years old), and secondary education (from 15 to 18 years old). In general, a school year starts in September and ends in June, and is divided into three periods of classes, with two lectures breaks, one in December for Christmas and another that varies with the Easter holiday. Summer holidays mark the end of a school year.
Applications run from May to June, in most cases, but there are schools that anticipate enrolments, especially if there is a large queue. The better thing to do in these situations is to contact the school where you want to enrol your children to ensure not to miss the deadline. There are also schools that accept students in the middle of the school year, but it will depend on the constraints that the destination school imposes.
The monthly fees of these schools run a minimum of 500 euros per month and around a maximum of 1000 euros per month. In addition to these values, there are other expenses, such as meals, uniforms, manuals, extracurricular activities, which vary from school to school. The last years of secondary education, in the case of students who attend the IB curriculum, can exceed 20,000 euros per year.
Curriculums are another aspect that parents worry about, especially when it comes to assessing whether the course they choose is ideal to provide a future full of opportunities, such as being able to enter any university worldwide.
One of these curriculums is the International Baccalaureate (IB), an international curriculum considered one of the most demanding and prestigious, especially at the most advanced level (equivalent to Portuguese secondary education), with over 4800 schools distributed in 150 countries. In Portugal, there are nine international schools that offer this curriculum.
In addition to IB, one of the curriculums that parents seek for their children is the curriculum developed by Cambridge University, which gives it the name. The Cambridge curriculum is taught in more than 10,000 schools worldwide and has a wide range of curricula recognized in the most privileged universities in the world. In Portugal, there are 17 schools with this curriculum.
The most sought-after international schools in Portugal
Lisbon

Charles Lepierre French School (Lisbon – web: lfcl-lisbonne.eu)
Foundation: 1952
Students: 2,050
The Charles Lepierre French School is present in more than 137 countries. It receives students from 3 to 18 years old, who can pursue higher studies in Portugal and France. It is a school that gives priority to the continuation of studies of the French curriculum to French students, but also Portuguese students.
German School of Lisbon (Estoril and Lisbon – web: dslissabon.com)
Foundation: 1848
Students: 1,060
The German School of Lisbon is the second oldest German foreign school in the world. Founded in 1848, the school closed doors several times due to the closure of German educational establishments during the world wars. It reopened again in 1952 and since then has become one of the most prestigious schools in this country, which prepares its students from Kindergarten to the Lyceum for the acquisition of German "Abitur" and, from 2019, for "Abitur International German", which enables direct entry into higher education worldwide.
St. Julian's School (Cascais – web: stjulians.com)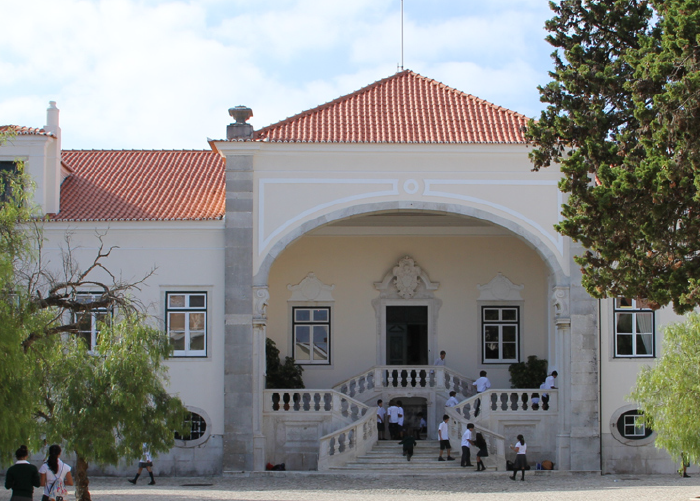 Foundation: 1932
Students: More than 1,000
It is one of the few international schools in Portugal that gives its students the opportunity to follow three different curricular programs: Portugal's national curriculum, the English national curriculum and the International General Certificate of Secondary Education (IGCSE), and the International Baccalaureate Diploma Programme in the last two years of secondary school. It is a school with a long queue for new students, so you must apply well in advance.
---
Setúbal

St. Peter's International School (Palmela – web: st-peters-school.com)
Foundation: 1987
Students: close to 1,000
Like several international schools in Portugal, St. Peter's International School has a partnership with the University of Cambridge. Between the ages of 16 and 19, students complete the IB Diploma Programme, which includes the study of at least two languages as well as traditional disciplinary areas such as Mathematics, Experimental Sciences, Social Sciences and the Arts. The profile of the students of this college should be as follows: inquisitive, knowledgeable, critical, communicative, principled, open-minded, supportive, brave, balanced, and thoughtful.
---
Oporto
Oporto British School (Oporto – web: obs.edu.pt)
Foundation: 1894
Students: more than 400
The Oporto British School is the oldest British school in continental Europe with more than 120 years of academic experience. The school gives value to the teaching with smaller classes for a better use of the students. To enter this school, students have to fulfil a series of hierarchical criteria that condition the selection. These criteria range from the need to have a British passport, to be the child of an old school student. Follows the IB Diploma Programme.
German School of Oporto (Oporto – web: dsporto.de)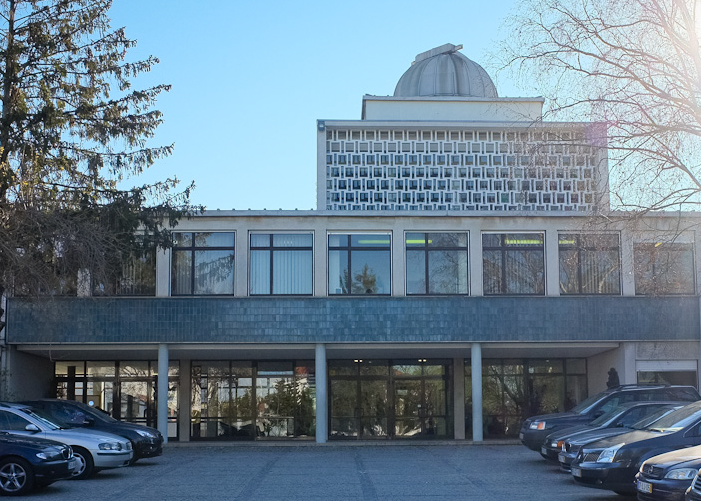 Foundation: 1901
Students: 700
This school is part of a network of 140 German schools around the world that provide students with the opportunity to take part in an exchange program with other schools. Students from countries with an official German language have an integration phase and three years in the Portuguese course. Corresponds to the program of access to Portuguese and German higher education.
---
Leiria

Luso International Central School (Marinha Grande – web: clic.edu.pt)
Foundation: 1996
Students: close to 200
In the central region of the country, this school excels by following a broad curriculum, namely the English National Curriculum and the Cambridge International Examination Programmes. From 3 to 18 years old, students can learn a range of five foreign languages, including Mandarin, Russian, Spanish, English and French, and students must choose three languages in their curriculum.
---
Algarve

Nobel International School Algarve (Lagoa – web: nobelalgarve.com)
Foundation: 1972
Students: more than 1,000
It is the largest international school in the south of the country. The Nobel International School Algarve offers students the possibility of attending a national or international curricular programme. Parents may also choose to enrol students in the boarding programme for students aged 12 to 18, who live next to the school premises and where they can live with colleagues from more than 30 nationalities.
International School of Vilamoura (Loulé – web: civ.pt)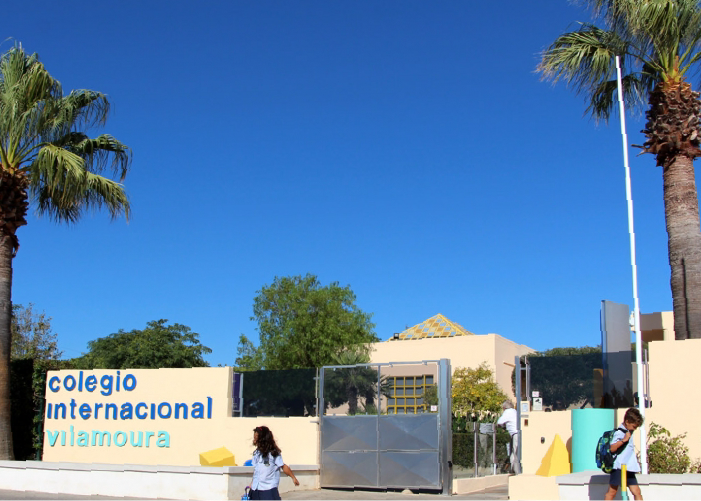 Foundation: 1984
Students: close to 800 students
Located in one of the main touristic centres of the country, the International School of Vilamoura gives its students the opportunity to attend a curriculum of Portuguese Studies, which follow the national curriculum, and English Studies, which follows the National Curriculum and Cambridge Curriculum. The students of this school can intern in schools outside Portugal such as: the British International School – Edinburgh; the British International School – London; the Cambridge Language Studies international – Cambridge; the École Internationale Bilingue de Provence (IBS) – Aix En Provence; the École Internationale de Cannes – Cannes.
---
Madeira

The International School of Madeira (Funchal – web: ismadeira.com)
Foundation: 1980
Students: close to 100 students
The main international school in the Autonomous Region of Madeira receives students from the age of 3 to 10. Students are taught in English and Portuguese in all years of schooling and follow the British national programme, combined with Portuguese.
If you plan to live in Portugal, contact GPW! We help you with every step!