| | | |
| --- | --- | --- |
| | Portugal is still cheap for foreigners | |
Lisbon home prices remain one of the lowest among western European capitals
Portugal real estate boom has turned Lisbon in a top tourism spot and western Europe's most dynamic property market, over 4.8 Billion Euros has been pumped into the economy, driven by the appealing visa program offering residence permits to foreigners in return for a minimum €500.000 ($500.000) investment.
The Portuguese capital of Lisbon is one of Europe's most thriving cities, but that hasn't always been the case: one of Europe's oldest cities, Lisbon was among the worst-hit areas during the country's sovereign debt crisis in 2008. 
Fast forward a decade and this vibrant city on southern Europe's Iberian Peninsula has made a remarkable recovery. Since the country received a bailout of EUR78 billion from IMF and the EU in 2011, Lisbon and other Portuguese cities have gone from bust to boom. 
Prime Minister Antonio Costa, has signaled the country needs the incentives to continue to bring in money. Foreign Minister Augusto Santos Silva even called the programs a "sovereign right."
Lisbon has become a hot spot for tourists in Europe as many real estate investors renovate properties and turn them into short-term rentals.  Short-term rentals have been blamed for increasing prices because they target visitors who can afford to pay more than locals.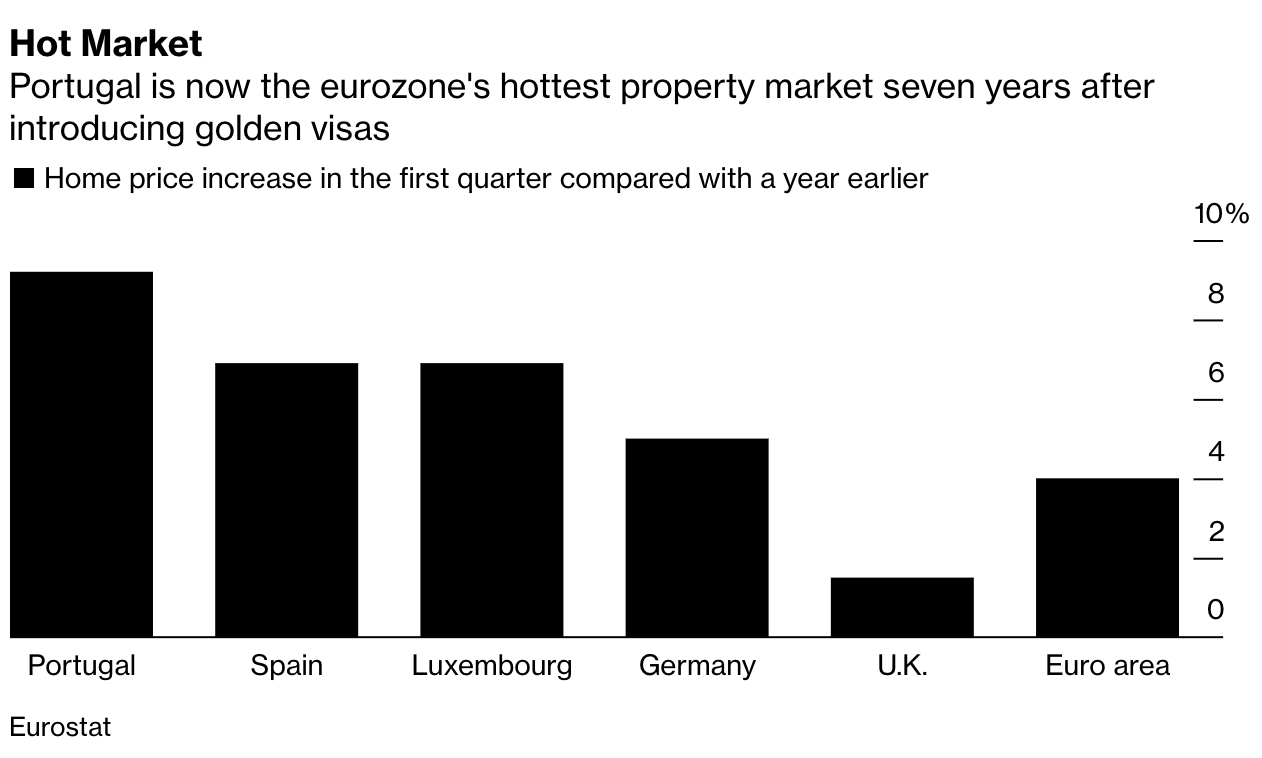 Portuguese property prices increased 9.2% in the first quarter of 2019, the biggest gain in the euro region and the steepest rise in the European Union after Hungary and the Czech Republic, according to data compiled by Eurostat.
The starting point was very low, due to the crisis and to Lisbon's past degraded situation. Recovery of the city has been seen by the recovery of public spaces, new gardens, new squares, new buildings, Lisbon's new airport it's on the way and the biggest creative hub of Europe is being built in the city.
Home prices in Lisbon have risen 66% since 2016, creating a shortage of affordable housing, the average of a single room in a shared apartment is €400.
The big challenge right now for the Portuguese people is that this move and this growth on the real estate market and the housing values have grown much faster than average income. There will be a high demand for new real estate projects in the following years.
Many other countries across Europe and around the world offer a Golden Visa Program. Portugal's particular circumstances may continue for longer than in other places as there are still plenty of opportunities in properties in need of renovation, and prices remain relatively reasonable in comparison with other parts of Europe.
Over 7.000 Golden Visas were granted since 2012, the majority to Chinese investors.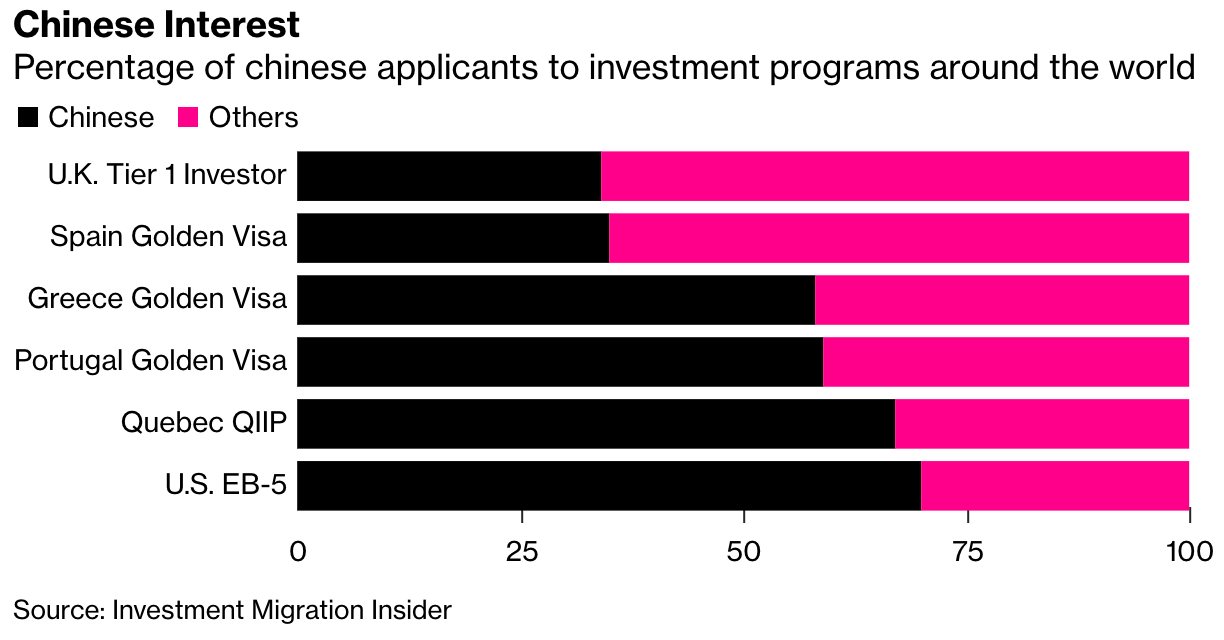 Now, Lisbon's old city center and hilltop palaces are being restored, and hundreds of historical buildings converted into new hotels, short-term rental apartments in trend zones and luxury retail stores. Investment in real estate and the tourism industry has broken records, revitalizing the Portuguese economy, which grew for a sixth consecutive year in 2019.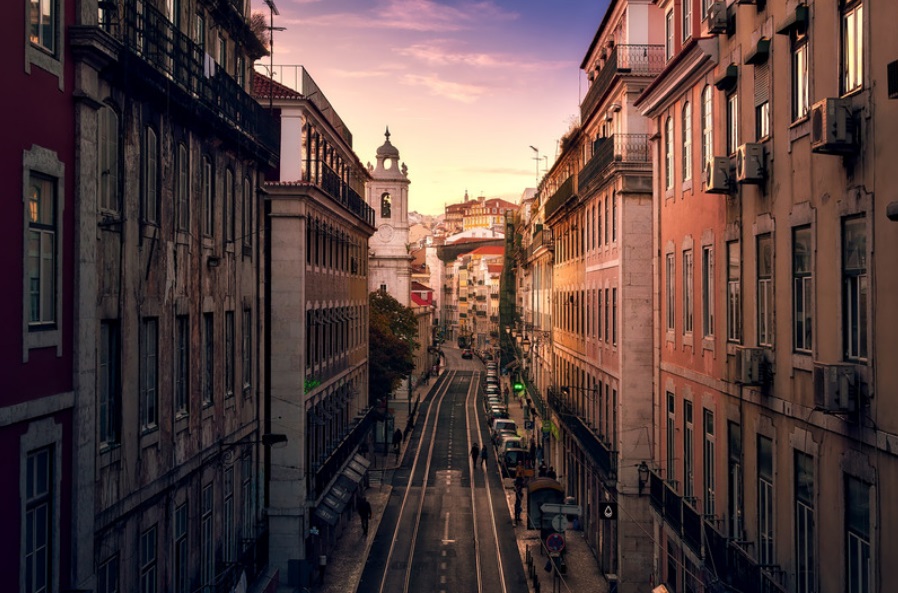 Lisbon the reviving City not long ago, as Europe recovered from the global financial crisis, Portugal trailed behind its neighbors in attracting investment, now it's time for sunny Portugal to be the place of choice for positive returns over real estate investments.
Discover our private sales opportunities in Lisbon. Contact us today.

– Assistance from Natalie Obiko Pearson and Joao Lima article on Bloomberg.